WENDY FINK FOR
94TH DISTRICT

#WendyFinkforPA
Meet Wendy Fink, Republican nominee for State Representative for the 94th District. Life-long resident of York County. Teacher. Wife. Mother of four. She's new to politics, with new ideas and a new perspective, and will bring a new voice to Harrisburg. You know she's different because she has vowed to lead as a citizen legislator like our Founders intended, serving the people and not herself. Wendy is committed to putting the needs of her constituents first while pledging term limits and refusing pension benefits and perks for herself.

Wendy believes Pennsylvanians deserve…
• A quality education;
• Integrity in their elections; and
• A proper role of government in their lives.

Poor economic and social policies have resulted in an older and stagnating Pennsylvania. Wendy will work to build a future that ensures our commonwealth is a place to live, work and thrive for her children, your children, and future generations.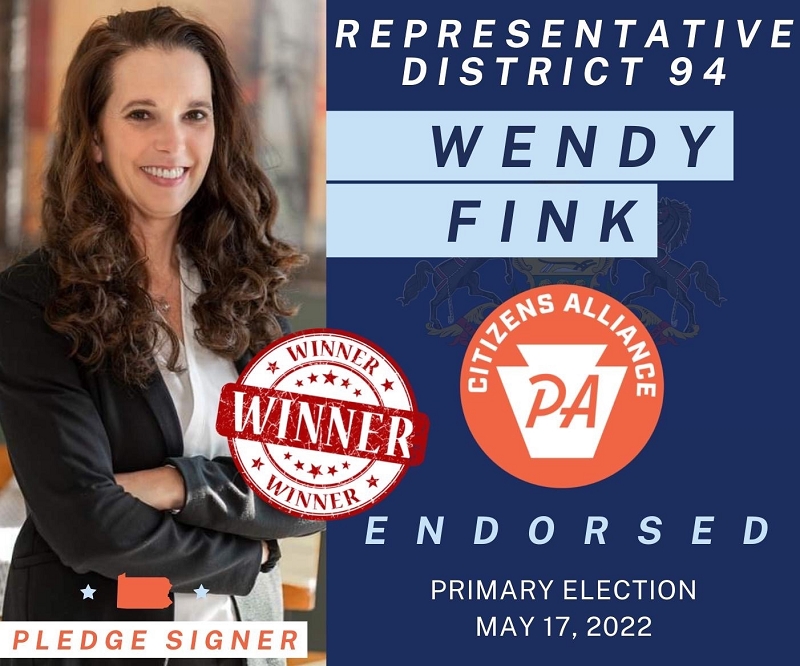 ---